The UK based charity Sightsavers was founded by Sir John and Lady Jean Wilson. An accident cost Sir John his sight when he was a boy. While touring he discovered an unusually high rate of blindness in the Middle East and Africa and was appalled by the way the blind were treated.
In 1950 Sir John laid the groundwork for what would become Sightsavers by establishing the British Empire Society for the Blind. Sixty-eight years later Sightsavers works to prevent and reverse avoidable blindness. Sightsavers is also committed to disease eradication, and advocates for the disabled.
As part of its crusade to prevent blindness, Sightsavers provides cataract surgery to people in impoverished areas around the globe. Their Million Miracles program is working to restore the eyesight of one million people by 2021. In conjunction with the United States Agency for International Development (USAID) Sightsavers issued 122 visually impaired Malawian children eyeglasses. Malawian children with Albinism were given sunscreen and protective clothing. The objective of the initiative was to allow both groups to attend school.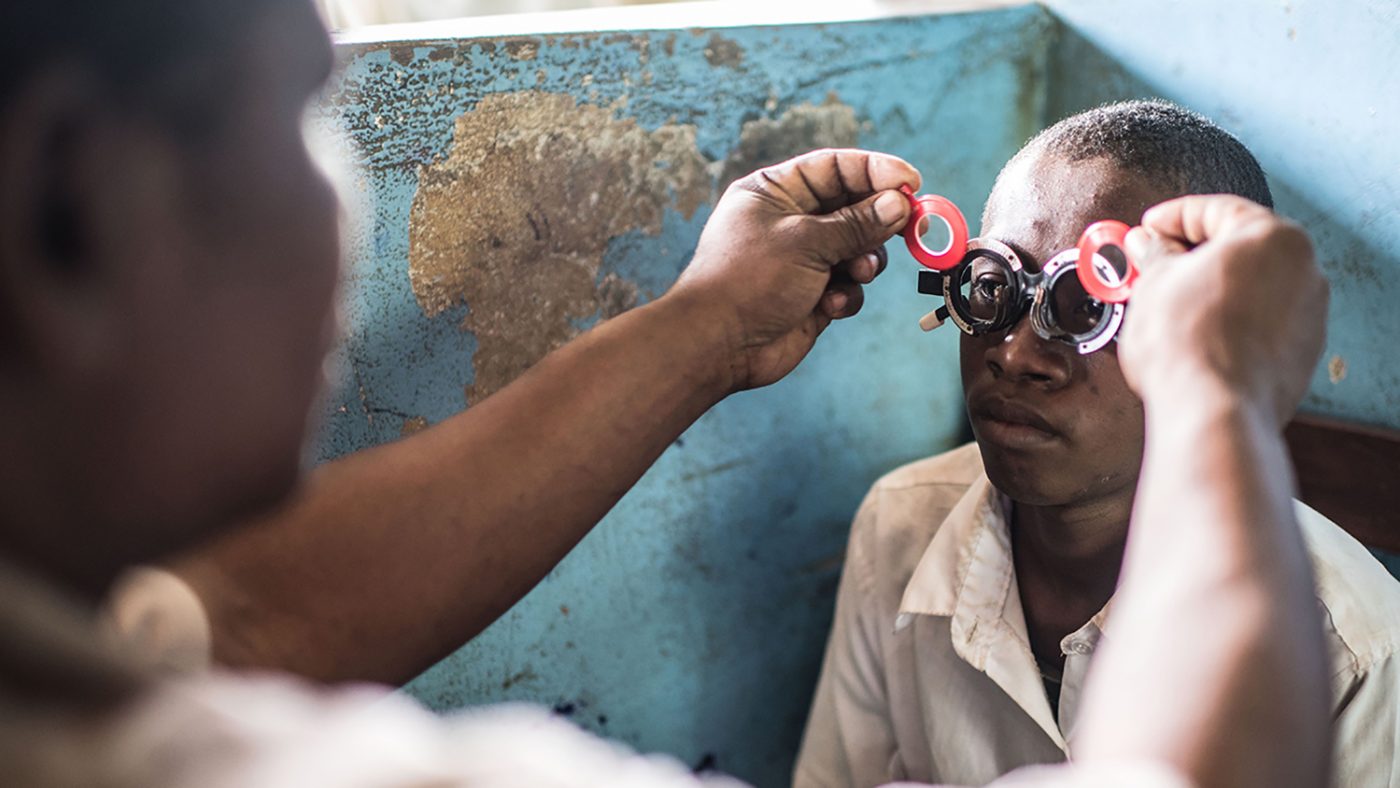 Sightsavers was represented at a recent summit in Uganda and Pakistan that addressed greater equality for the disabled. The meetings focused on countering stereotyping of and discrimination against the disabled. Greater educational opportunities and a higher standard of living for the disabled, and the use of technology to benefit those with disabilities were also addressed.
Working with Nigeria's Federal Ministry of Health and the Liverpool School of Tropical Medicine Sightsavers is committed to eliminating five Neglected Tropical Diseases(NTDs)by 2020 trough a project called "Countdown".
Trachoma causes the eyelashes to curve inward leading to blindness.
River Blindness is caused by the bite of black flies.
Lymphatic Filariasis is a deformity of body parts.
Intestinal Worms resutl in malnutrition and a compromised immune system.
Schistosomiasis is a cancer causing parasitic infection.
Sightsavers supports Sustainable Development Goals (SDGs). The goal of SDGs is to bring prosperity to all the peoples of the world by 2030. If you wish to make a donation to Sightsavers visit www.sightsavers.org.